If you missed it last weekend – Don't worry!  You have another chance!!!  Tonight starts the second weekend of the Grand National Rodeo at the Cow Palace!  The spirit of the old west is still alive and well in San Francisco, California – October 21 & 22, 2016!!!
Editors Note:  The Grand National Rodeo is part of the PRCA California Circuit.  The PRCA/WPRA California Circuit Finals Rodeo will be held October 2017, at the Antelope Valley Fairgrounds in Lancaster, California.  The top 12 PRCA CA Circuit Cowboys and Cowgirls, in each event, will rope and ride for the Circuit Championships and Year End Championships at this event.  For more info, please visit website /Facebook (we would love for you to give us a "Like").
Inducted into the Pro Rodeo Hall of Fame, the Grand National Rodeo is one of the best!  So much in store for rodeo fans at the Grand National Rodeo!  PRCA/WPRA Cowboys & Cowgirls have hit the 2017 rodeo road hard and they are already roping and riding their hearts out!  For all information about the Grand National Rodeo, please visit their website and Facebook.
Tonight (Oct 21, 2016) is Tough Enough To Wear Pink Night at the Grand National.  Guests are encouraged to wear pink to show their support for breast cancer awareness.  Saturday, October 22, 2016 is "Salute to Military".
Congratulations to Emilie Montoya, your Miss Grand National Rodeo Queen.
Your PRCA Announcer for the Grand National Rodeo is Anthony Lucia ( website / Facebook ).  You Bullfighters are Chance Jackson and Donny Castle and your Pick-Up Men will be Bronc Boehnlein ( Facebook ) and Jake Twisselman – They will be in the arena to help keep our cowboys and animal athletes safe.
Your Specialty Act – who has been nominated once again for the 2016 PRCA Specialty Act of the Year – is Mr. Bobby Kerr!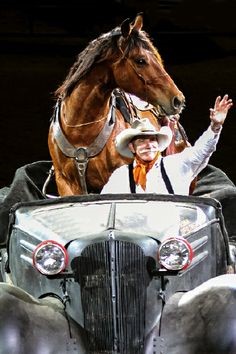 Your Stock Contractor for the 2016 Grand National Rodeo is Rosser Rodeo (Website / Facebook).  Your Rodeo Secretary is Cindy Rosser and your Timers will be Sharon Bernard and Nacona Hargo.
Good luck to all of the contestants!!!!!!
See you in October for the 2017 RAM PRCA California Circuit Finals Rodeo ( website / Facebook ) in Lancaster, CA – at the Antelope Valley Fairgrounds ( website / Facebook ).  Thank you for your support!