Mustang Millionaire, Bobby Kerr, to perform at the 2016 RAM PRCA California Circuit Finals Rodeo
Launched into the National spotlight while starring on the Nat Geo hit show "Mustang Millionaire", Bobby Kerr has continued his work with his wild mustangs and is bringing his heart warming and exciting show to the 2016 RAM PRCA California Circuit Finals Rodeo, October 7 & 8, 2016, at the Antelope Valley Fairgrounds in Lancaster, CA.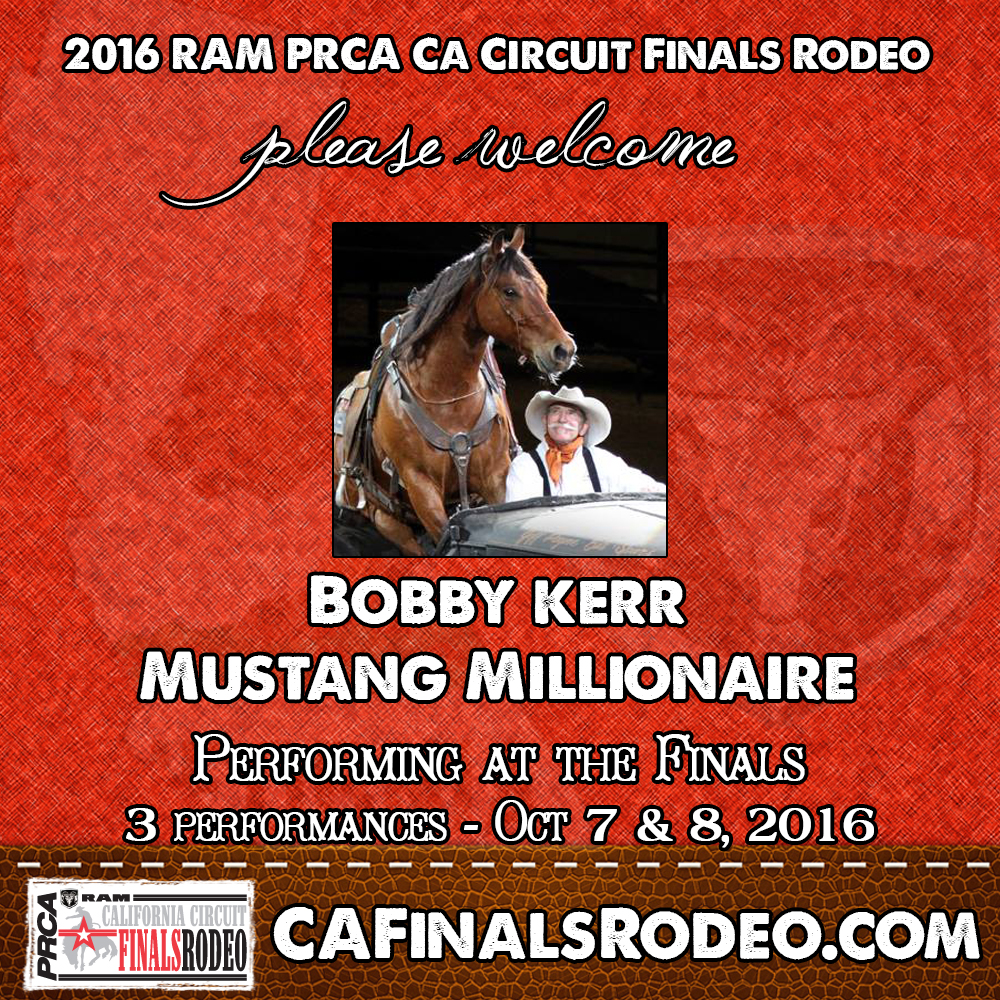 Bobby Kerr and his American Mustangs have inspired audiences around the nation with their incredible display of courage and trust. Once thought impossible, audiences will witness the trust and partnership that have been formed between Bobby and his wild Mustangs. To see is to believe, and once you have seen his amazing show – you will be on your feet in awe of this special man and his Mustangs.

Bobby Kerr is at the center of the mustang movement. He competed in two Extreme Mustang Makeover challenges, sponsored by the Mustang Heritage Foundation as a way of bringing attention to the wild mustangs available for adoption through the BLM and was a two-time fan favorite who won his division in 2012.  He is an avid competitor at various Mustang Makeover competitions  and  is  continually  striving  to  expand  his  team of American Mustangs, while inspiring fans and preserving American history.  Bobby has been training horses for over 40 years. He has trained and shown reining, roping, working cow horse and cutting. He is the Founder of the Texas Cowboy Hall of Fame and a very talented craftsman.
Since appearing on Mustang Millionaire, Bobby has capitalized on his success by taking his Mustangs on the road and lucky for us, he loves performing at rodeos and we are thrilled he will be performing at the 2016 RAM PRCA California Circuit Finals Rodeo.
Bobby was nominated and 2015 for the coveted PRCA Specialty Act of the Year.  We are excited to share with you that he has once again been nominated as the PRCA Specialty Act of the Year for 2016 (Awards will be announced at the PRCA Awards Ceremony Banquet at the South Point Hotel in Las Vegas, Nevada in December).
To learn more about Bobby Kerr and his Wild Mustangs, please visit his website and you can also follow him on Facebook.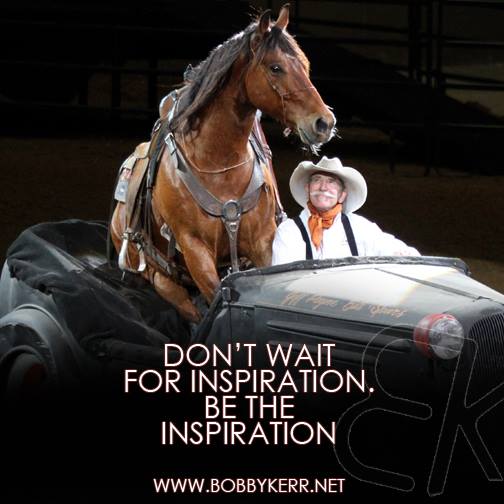 Check out this video of Mr. Kerr :
For tickets to the 2016 RAM PRCA California Circuit Finals Rodeo, please visit www.cafinalsrodeo.com or www.avfair.com (use promo code "Rodeo14").  For all event information, please visit our website – You can also follow us on Facebook.