Auburn, California, is home to the Gold Country Pro Rodeo and all the non-stop, edge of your seat, rodeo action will be happening at the Gold Country Fairgrounds April 29 & 30, 2017.  (Sunday is Military Day and Tough Enough to Wear Pink!)
There is something for everyone this weekend – definitely a family and community event! In addition to PRCA/WPRA Rodeo action, there will be a coin dig, mutton bustin, Street Party, Cowboy Church, and so much more.  For all information/dates/times for events associated with the Gold Country Pro Rodeo, please visit their website and their Facebook.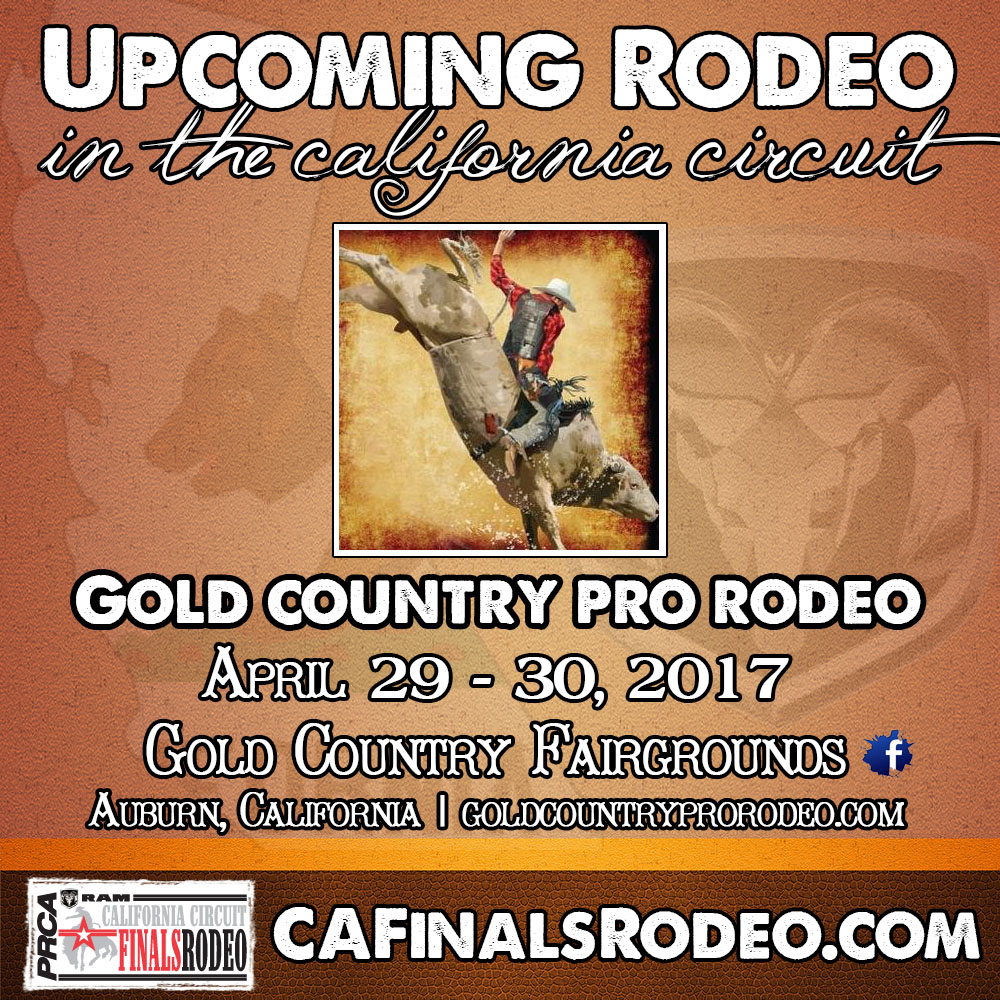 Editors Note:  The Gold Country Pro Rodeo is part of the PRCA California Circuit.  The PRCA/WPRA California Circuit Finals Rodeo will be held October 13 (first performance) & October 14, 2017 (2nd and 3rd performance, and award ceremonies), at the Antelope Valley Fairgrounds in Lancaster, California.  The top 12 PRCA CA Circuit Cowboys and Cowgirls, in each event, will rope and ride for the Circuit Championships and Year End Championships at this event.  For more info, please visit website /Facebook (we would love for you to give us a "Like").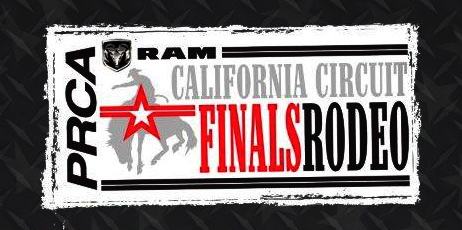 PRCA Rodeo Announcer Steve Kenyon (website / Facebook) will announce all of the action in the rodeo arena! Your Barrelman/Clown will be crowd favorite – Charlie "Too Tall" West.  Joining him in the arena to keep our cowboys and our animal athletes safe will be Bullfighters Aaron Hargo ( Facebook ) and Chance Jackson, along with Pick-Up Man Bronc Boehnlein ( Facebook ).
Don't try this at home:  Flying U Rodeo bringd Bull Jumping to the US.  Flying U Rodeo's newest addition to spectacular entertainment for rodeo audiences across the west is "Frenchy the Flying Bull Jumper".  Making his debut to a sold out Reno Rodeo audience on Friday night, June 26, Frenchman Manu Lataste wowed the audience with his skill and daring. (Courtesy of Flying U Rodeo)
See the video as featured on Wrangler Network:  http://wranglernetwork.com/portfolio-view/dont-try-this-at-home-bull-jumping-for-the-first-time-in-the-us/
The Flying U Rodeos (Website / Facebook) will provide the animal athletes for the Gold Country Pro Rodeo. PRCA Rodeo Secretary Cindy Rosser ( website / Facebook ) will ensure a smooth running operation and PRCA Rodeo Timers Robin Yerxa and Nacona Hargo will be on hand for all of the timed events.
The Flying U Cowboys FMX Freestyle Motocross will be there too!  Take a quick look at the following video to see what all of the excitement is about!!  ( link ).
We would like to take this opportunity to say "Thank You" to your 2016 Gold Country Pro Rodeo Queen, Sydney Frank, for all of her help at the 2016 RAM PRCA California Circuit Finals Rodeo. She presented her Gold Country Pro Rodeo Flag, as well as many of the California Circuit Sponsor Flags, with poise, confidence, and enthusiasm!
Good luck and safe travels to all !!
See you in October for the RAM PRCA CA Circuit Finals Rodeo ( website / Facebook ) which will be held October 13th (one performance) and October 14th (two performances and awards ceremony), 2017 – in Lancaster, CA ( website/ Facebook ) – at the Antelope Valley Fairgrounds ( website / Facebook ).  Thank you for your support!  If you, or your business, are interested in sponsoring the 2017 RAM PRCA California Circuit Finals Rodeo, please contact Dawn Babers ( [email protected]).